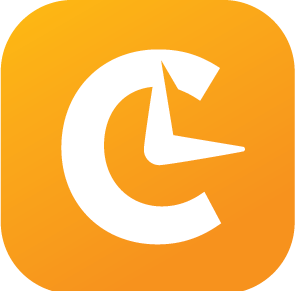 For many industries, the holiday season is the most profitable time of year. It's also the busiest for contact centers affected by seasonal fluctuations in volume. Whether you've got calls for new orders, chats for purchase updates, or emails to ensure account activity is accurate, these months are often when customers want to speak with you.
Most of the holiday planning may already be in place (sometimes carried over from the previous year) but what minor tweaks can you make immediately to improve your holiday workforce management (WFM) and staffing metrics from last year? Here are 3 quick WFM changes you can make today to improve call center holiday staffing.
1) Ask agents to fill out a short survey on their work skills – Most WFM professionals keep track of agent skills within their WFM software solution. But how up to date are these skills? To ensure your skill tracking is as accurate as it can be, take a few minutes and ask your agents directly to share what skills they have or new skills they have acquired. Make a short (no longer than a few questions) online survey about their skills and ask agents to complete it. After closing the survey, ensure their listed skills match up with your WFM system. Address any major discrepancies with the agent or their supervisor. You don't want to be staffing the wrong people or drawing from a smaller agent pool than needed this holiday season because skills were not accurately captured and stored.
2) Create a bonus or contest around schedule adherence – Some of the unsung heroes during the busy holiday season within the contact center are supervisors. They are picking up the slack as needed and are interacting with customers more frequently. This means they don't have as much time for training, coaching, and for monitoring agent productivity. To ease their minds and to also improve your WFM metrics, think about rewarding your most reliable agents. Agents who almost always show up and come back from breaks on time make the roles of supervisors and WFM analysts easier, and in a crunch time like the holiday season this promptness should be acknowledged and rewarded.
| | |
| --- | --- |
| | |
3) Build and share a short WFM recap report to boost morale – Great intercompany communication is important to any business, but it's essential to a productive contact center during the holiday season. To take this communication between a WFM analyst and the greater team to the next level, share relevant information through a daily or weekly report. Being open and honest about performance on the WFM side of the contact center, especially during the hectic holidays, can help to improve agent morale. For example, an unexpected high-volume afternoon that may have been stressful and a surprise to you and the team could make the agents a little overwhelmed. Put the team at ease and reduce agent churn by letting them know that the bad days are an anomaly and there is a plan (with workforce management data and facts behind it) to avoid them as much as possible.
Hopefully these quick WFM changes can be a part of your holiday season success. The key is to keep agents happy by being honest, knowing their capabilities, and showing appreciation for the hard work they do to make your team successful.