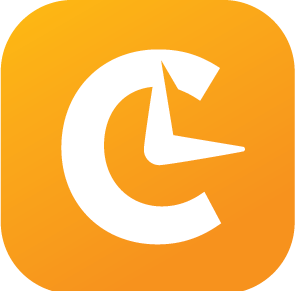 Experiencing a spike in call volume within a contact center can be a stressful time. Your customers expect a specific level of service, and when expectations aren't met, it can result in them looking at alternatives to your business. After all, companies can only say "I apologize for the wait, we are experiencing higher than normal call volume" so many times before the phrase starts to lose its meaning.
With this said, how can you manage the balancing act of keeping agents busy while also ensuring customer wait times are low when they call in? The answer to this question for modern contact centers lies within their workforce management (WFM) software.
Here are a few strategies on how to reduce customer call wait times by leveraging effective WFM software.
Act right away on your real-time adherence information – Simply put, workforce management adherence is a way to measure if agents are doing their job or not. With adherence within WFM software, you can closely evaluate the productivity of each agent. Are you experiencing a spike in call wait time because a lot of agents are in training? Did too many agents go to lunch at the same time and now they're late to log back in? Don't guess, these questions can be answered through adherence tracking and the information often provides solutions to resolving longer than usual call wait times.
Staff up (and down) in minutes with WFM software – If all available agents are working calls and wait times aren't getting any lower, then it may be time to bring in additional staff. However, you need people to answer calls now, not in a couple hours. So how do you staff up quickly? The key is to find out quickly who is available with the right skills. Also known as an automated scheduled adjustment plan (ASAP), a WFM analyst can reach out in minutes and ask several qualified agents at the same time if they can take calls to help. Agents opt in to get mobile notifications so when this request goes out, and if they are remote and near their workstation, they will be able to log in right away to help reduce call wait times. Best of all, when the wait time goes back to normal, these additional agents can clock out if needed to help lower staffing costs.
| | |
| --- | --- |
| | |
Frequently assess agent skills to reallocate them as needed – Getting agents to start a shift because of an ASAP solution certainly helps in the short term with a spike in calls, but it may not be the best move when it comes to managing overall costs. Some of the off-work agents may have been left off the schedule because they already worked 40 hours this week, and any additional work will require overtime pay. As a more cost-effective alternative, you should always have access to up-to-date information on agent skills. This way if an agent is already scheduled to work chat but volume on this channel is low, you can check their skills within WFM software to see if they can help take phone calls. If the answer is yes, the chat agent can be reassigned immediately to help tackle the increase in call volume.
Integrate your WFM software with your ACD system to share data – The final strategy won't help you in reducing call wait times immediately, but it's critical to keeping volumes low in the future. The day after call volume spikes, take a look back within your WFM software and an automated call distribution (ACD) system to see how your strategies worked. When your WFM software and ACD system are fully integrated, you'll be able to get a much clearer picture on how the actions you took helped to reduce call wait times. Write down your key findings and create a plan to refer to the next time this happens.
In short, it's pretty easy to leverage effective WFM software to reduce call wait times once you have the software in place. From keeping an eye on agent performance to deploying quick scheduling plans and everything in between, the right WFM software solution for your contact center helps tremendously in ensuring your company can meet customer expectations.