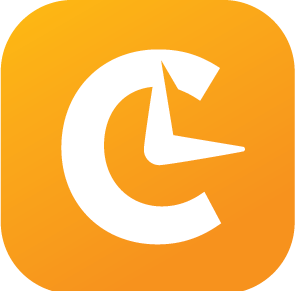 Are you a contact center supervisor who is constantly asking the daily question, "Where is everybody"? And that's in addition to the agents who have approved PTO or called in sick. These are the agents who come to work late, don't take assigned breaks or lunches, and quite frankly just don't work to the assigned plan. Welcome to a contact center's daily dilemma – agent adherence.
Having agents in their seats and helping customers is the goal of every contact center. Indeed, maintaining a great customer experience makes for loyal repeat customers. When agents understand their role and adhere to their assigned schedules, you have the best chance of meeting service level goals based on all common staffing conditions.
Supervisors are responsible for forecasting an accurate schedule. They must properly account for daily overhead, capture all the exceptions, and know what components of overhead are in or out of line such as meetings, trainings, and call outs.
Establishing clear lines of communication for executing those plans is critical, and having a WFM software platform that can help with instant communication gives you a big advantage juggling intraday adherence exceptions. Some common communication methods include:
- Intraday or intra-shift meetings
- Broadcast messages, wall boards
- Blanket reports
- Mobile phone notifications
- Internal and personal emails
- Text messaging
When you find that you are still not meeting demand due to contact center adherence issues - reforecast demand against existing schedules and analyze variances on service level (targeted, planned, and forecast). Having a WFM software solution like Community WFM lets you view adherence performance alongside daily schedules for intraday schedule management. You can easily access real-time adherence alerts detailing performance metrics by team or at the agent level. Automated Schedule Adjustment Plans let analysts create, save and re-use an unlimited number of customizable strategies for dynamic intraday management and automated schedule management. Don't be afraid to run multiple scenarios.
Once you realize your contact center is out of adherence you need a corrective strategy that makes sense.
- Increase staff
- Delete off-phone events
- Extend shifts/offer overtime shifts
- Decrease staff, refine staff, migrate staff
- Plan a meeting
- Offer voluntary time-off
- Re-optimize off phone events
Usually you can isolate changes to just a few groups or people to stay on plan and correct the adherence issue.
- Net effects of those changes
- More efficient
- Better service
- Overtime/under time
Know what you are going to do based on all common staffing conditions and remember, lines of communications are crucial to effectiveness. An integrated mobile app such as Community Everywhere can quickly and easily notify affected groups or people. Community WFM natively connects agents, supervisors and analysts so they can interact as scheduling dynamics change throughout the day.
Try not to be overzealous with schedule changes – agents don't want to feel as if 'big brother' is constantly monitoring their actions. The best intraday and agent adherence manager is a prepared manager - run scenarios!