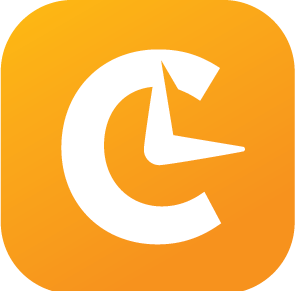 With more contact center agents now working from home (WFH), the model of the traditional workday is coming into question. Does an 8 or 10 hour shift still make sense, especially if your contact center has expanded hours to cover additional time zones?
Some businesses are concluding that a long shift is no longer necessary, especially when agents are no longer commuting to the office, and are moving towards split shifts for their employees. This involves splitting up a workday into at least two shorter segments where agents have a period of free time between shifts.
Unfortunately, for some agents, old habits die hard. Not every agent is going to be thrilled with a change to split shifts right out of the gate. So how can you convince them? Here are a few ways to get agent buy-in for increasing the number of call center split shifts.

Promote the improved work-life balance – Split shifts can be beneficial to both agents and companies. For example, if you have an agent who is a parent, explain to them how they can improve family connections in a different way by working a split shift. Maybe in the past an agent had to have a friend pick up their child for day care because of their job. Now, with split shifts, the agent can drive their child to the care provider because they have more time in the morning. This additional time spent with family is important and can even reduce expenses.
Inform with research, not opinions – If anecdotal or hypothetical benefits of split shifts isn't going to win over every agent, it's time to dive into hard research. For example, a recent study by consulting firm Mercer highlights the benefits in both productivity and reduced stress from working a split shift. And, with so many agents now WFH, a lot of research and similar studies are being completed. Find one that suits your industry and leverage it internally to assist with getting buy-in from your agents.
Prioritize paid time off requests for split shift agents – Lastly, some agents just need an additional incentive to get on board with a change. For this group, consider prioritizing paid time off (PTO) requests for agents that choose to work split shifts over other agents. This means should two agents request the same day off but the schedule only allows for one agent to be absent, the agent who works split shifts will get the PTO day. While not a long-term solution if you are looking to make split shifts mandatory for your entire agent workforce, it can be a good way to get stubborn agents to try out the split shift concept. Leverage workforce management software with PTO and vacation capabilities built in to easily track, prioritize, and approve the different PTO requests.
| | |
| --- | --- |
| | |
To summarize, there are a few tactics for getting agent buy-in when it comes to increasing the number of split shifts. Highlighting the personal benefits of split shifts, sharing research on the topic, and creating small perks that work for your business are all beneficial in changing the perception of split shifts with your agents. Choose a mix of these strategies that fits your company culture and will resonate with your agents.