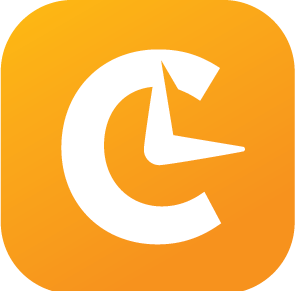 Over the past decade, the topic of "improving the customer journey" has become a core focal point for many companies. After all, treating customers the right way as they buy and experience your product or service is critical for both growth and repeat business.
With this said, constructing a strong customer journey requires a broad approach that involves many different departments.
The customer journey mapping process typically follows this blueprint…
- Awareness (commercial, blog post)
- Consideration (reading reviews, comparing product specs)
- Purchase (shortest part but also the desired goal)
- Retention (company communicates to ensure happiness)
- Advocacy (customer tells a friend so they purchase too)
As you can see, the first parts of the journey have departments like marketing and sales driving the purchase. A contact center customer journey role becomes more apparent in the post-sale areas, especially retention.
But what can a contact center do to maximize the positive impact they have on the customer journey? See below.
Understand how customers truly discover your contact center – A customer often reaches out to a contact center when there is an issue that needs to be fixed. But how do they even find the right phone number or email address in the first place? A short question after a good phone conversation or in a follow up email can help a contact center understand their discovery point during the journey. Identifying this piece of information is important because it tells your company where it needs to be so it can ensure the customer journey doesn't end after a purchase has been made.
Analyze exactly why customers are reaching out – It's surprising still to see some contact centers do not categorize and track their issues. Organizing this information creates vital data points to ensure a contact center has the right answers prepared to resolve issues efficiently. It also provides your workforce management (WFM) software with some of the valuable information it needs to forecast upcoming contact volumes in certain areas.
Always staff the right agents for fluctuating customer needs – Data around issue types can help with quickly obtaining an accurate forecast and schedule from WFM software. However, sometimes days just don't go as expected. For example, a marketing campaign may be more successful than anticipated and phones are ringing off the hook. A contact center can staff up in minutes when this happens through WFM software by sending out an open shift alert to all eligible phone agents. Having the right number of skilled agents on the clock to meet contact demand is essential for success in the retention and advocacy areas of the customer journey. Nobody likes being on hold or talking to an agent that doesn't have the knowledge to help them.
| | |
| --- | --- |
| | |
Maintain strong agent relationships to keep customers happy – Most contact centers would agree that happy agents help to create happy customers. That's why, especially in the era of remote work, contact centers are going above and beyond to keep the best agents. Whether it's flexible shift alerts, shift bidding, or being able to request time off from anywhere with a mobile app, WFM software now provides many of the key perks agents are looking for. Finding and maintaining the right work/life balance with an agent workforce has never been more important.
In short, improving the contact center component of the customer journey is all about empowering agents. You need an engaged agent workforce who seeks out positive experiences with both the company they work for and the customer. An agent needs to understand from the start what caused a customer to reach out and exactly what they need. From here, the technology and training provided to an agent will be what truly makes the difference in improving customer journey areas after the sale.