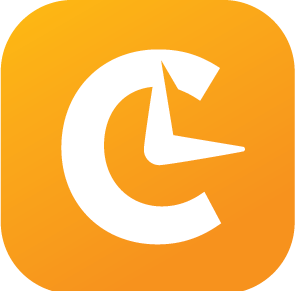 Customer acquisition is often a huge focal point for a company. They will spend thousands or even millions of dollars on sales and marketing to attract customers.
But what happens after a customer buys?
A company will typically take a portion of their money and reinvest it into additional customer acquisition efforts. However, acquiring new customers in general has become increasingly more expensive over the past several years. According to Profitwell the cost of acquiring a customer has increased over 60% compared to just 10 years ago.
Given this sudden cost spike, more companies are looking inward at keeping existing customers satisfied and ideally creating such a strong relationship that it drives additional revenue. And, not surprisingly, a lot of these retention efforts are driven by creating excellent contact center interactions that keep customers happy. Below are a few strategies contact centers have implemented for improving the customer experience, retention rates, and brand loyalty.
Provide agents with more education up front – Given the increased emphasis on retention, the days of throwing an agent on the phone to "learn on the fly" are becoming a thing of the past. Instead, agents now have extensive and precise role-based training to get their knowledge levels up before they even have a customer conversation. This ensures they are a positive asset to the contact center experience when a customer does reach out for assistance.
Empower agents to find the right answers quickly – More companies are now using sophisticated customer support technology to ensure an agent has the answers they need at their fingertips. For example, a curated response database can now be accessed directly within a ticketing system so an agent can enter in a term or phrase and get the article or canned response they need. Taking it a step further, conversational AI is now able to help agents create responses as well. All of this helps an agent to be efficient yet thorough in their conversations.
Ensure the right number of qualified agents are staffed – Every second a customer waits too long on hold is an unnecessary test of their brand loyalty. It's a reason why contact centers turn to modern workforce management (WFM) software to accurately forecast and staff agents in a cost-conscious way. The technology automatically evaluates historical data from multiple sources to ensure the right agents are available at the right time.
Route issues quickly to the ideal agent for the job – Bouncing a customer from agent to agent trying to find someone who can contact center as a service (CCaaS) solutions have built in automated call routing features to ensure this doesn't happen. A few prompts beforehand can analyze the responses given by a customer so they can be routed immediately to an agent with a skill set that will likely solve their issue.
Have solutions in place to staff up (or down) quickly – Sometimes the best technology, prep work, and agents can't account for the unexpected. If inclement weather blows in and your contact center is hit with a flurry of calls, it's time to staff up quickly. Fortunately modern WFM software has the automated schedule adjustment plan (ASAP) feature which can be implemented instantly. A plan like this leverages automation to alert all eligible agents of a shift opening through multiple channels (such as email, text, and mobile app alert). It also lets them opt into the shift immediately so they can start working ASAP. Depending on your industry, having the ability to staff up quickly so agents are there when customers really need them can be a huge driver of long-term loyalty.
| | |
| --- | --- |
| | |
Follow up to gauge your contact center performance – It can be tough to know exactly how loyal a customer is unless they tell you. Ask customers via email shortly after a contact center interaction occurs if they would rate their experience. Be sure to follow up on low scores and don't immediately correlate a bad rating with an agent. There can be multiple variables at play and you should hopefully be able to review the conversation through your CCaaS platform if needed.
As you can see, there are many different things to consider when creating excellent contact center interactions to help drive brand loyalty. The underlying theme is each strategy puts the needs of the customer first to ensure their experiences with your contact center – both now and in the future – are as positive as possible.