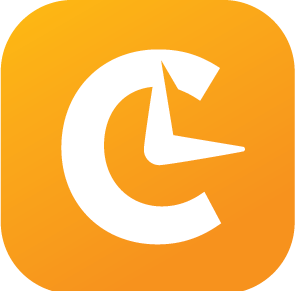 The landscape of how businesses assist their customers is changing. Instead of contacting a company through a single channel (phone), now customers are looking to email, chat, and other emerging technologies such as social media and messaging apps to resolve their issues.
This new and broader spectrum of channels has contact centers evaluating when and how they staff their agent workforce from top to bottom. There are two models that are particularly common – shared and dedicated teams – which both have their own strengths and differentiators. Let's look at each model under the lens of workforce management (WFM) software solutions to see how the technology helps both styles to resolve customer problems.
What is the difference between shared and dedicated models?
As mentioned earlier, the two models have unique options which they offer to contact centers. The table below provides a succinct summary of each model.
| | | |
| --- | --- | --- |
| | Dedicated Model | Shared Model |
| Payment Model | Agents have a set staff or duration cost (i.e. monthly). | Agents have a fixed hourly rate and a contact center selects hour totals. |
| Agent Workstyle | Agents focus only on the needs of one company at a time. | Agents work for multiple companies throughout the day. |
| Contact Volume | There is a set pool of agents for a contact center to utilize to meet contact demand. | The number of shared agents available can rise or fall in bulk based on demand or season. |
| Work Style | A contact center can pick and choose which agents they want to staff and when. | The company behind the shared model operates staffing as some agents may already be assigned to other companies. |
| Interaction Scope | Agents can and will be able to handle all types of customer interactions. | Some agents may only be qualified to handle higher-level requests and are not fully trained on everything. |
To put it simply, a dedicated model is your traditional contact center that hires employees, trains them, and staffs them to solve customer issues. A shared model is often a business process outsourcing (BPO) company that is leveraged to quickly ramp up and down an overall agent workforce.
How does a WFM software solution make an impact on both models?
The benefits of WFM software for a dedicated model are straightforward. The technology helps contact centers schedule and monitor the agents they employ directly to find shifts that work for their skill sets and lifestyles.
The way WFM software interacts with a shared contact center model is more intricate. Often instead of the contact center managing the shared agents directly, the BPO itself is tasked with the responsibility of each agent. They monitor the adherence within their own shared environment to ensure agents stay focused on the companies they are assigned to work for during the specific day or week. They are also in charge of scheduling agents and providing reports on performance to their contact center customers.
In short, there are many differences between shared and dedicated contact center models. However, even though both models can work for a contact center, usually a blend of the two is best for long-term success. It provides a stable base of dedicated employees a contact center can rely on while still being able to flip a switch and staff up quickly.