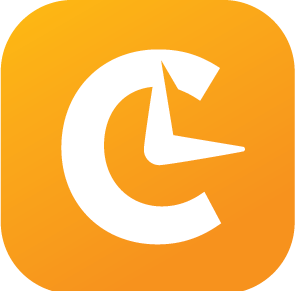 It's no secret that many contact centers are attempting to utilize the power of mobile technology to improve how they operate. From group texts to messaging apps, contact centers continue to experiment with different methods to improve communication and efficiency.
However, one of the best ways to unite a contact center through mobile devices is by deploying a workforce management (WFM) app throughout your entire agent and supervisor teams. Below is a breakdown of the benefits of a mobile WFM app for these two groups of employees.
AGENTS
- View a schedule from anywhere – An agent will always know when they are scheduled to work when a WFM app is on their phone. This functionality lets them see each shift and even how often they have been within adherence standards so they can self-correct any mistakes.
- Get instant schedule notifications – Did a shift change but someone forgot to let the agents involved know? With a mobile WFM app every agent will be able to determine right away when their schedule changes. Automating communication around scheduling helps to save time and improve morale.
- Receive opt-in opportunities – Agents can utilize a WFM app to pick up shifts based on their unique skills. If a contact center needs to staff up quickly due to a spike in call volume, a WFM analyst can quickly load a plan to send a mobile notification to all relevant agents that a shift is available. The agent can then accept or decline the shift opportunity and their response will be relayed in real-time to the WFM software solution.
- Check-in late without a phone call – When an agent has a flat tire, the last thing they want to do is call around and try to track down their supervisor. A mobile WFM app provides functionality to let agents notify the team that they are running late in just a few taps. Best of all, the check-in will be automatically logged into the WFM software for everyone involved in the scheduling process to see.
- Read contact center memos and news – Is the office closing early this week because bad weather is expected? Agents can always stay in the know with a WFM app by reading about the latest memos and news at any time. No more worrying about being included in group text messages with important information.
- Submit time off requests – This feature is a big win in the eyes of many agents. It lets them submit a time off request from a doctor's office or any location without needing to wait until they are back in front of their computer. They will also know in real-time when the request was approved or denied.
SUPERVISORS
- Monitor agents from your mobile device – Want to know how an agent is performing but you're stuck in a meeting? A mobile WFM app provides supervisors with adherence and attendance information for every agent on their team.
- Tweak schedules as needed without waiting – If you hear about an agent being late while walking into work, there's no reason to wait before adjusting their shift. Simply drag and drop that agent within the app to mark them as late or out. The WFM software will handle the rest.
- Send messages to individuals, groups, or teams – Is one of your locations having issues while you're at lunch? A supervisor can quickly send a message to the contact center director and let them know. Within a WFM app it's easy to contact an individual, a team, or the entire contact center. You can even continue the conversation within WFM software when returning to work.
- Tablet functionality for improved experience – As expected, managing multiple team members can get complex. It's a reason why some users of a WFM app built for supervisors prefer a tablet instead of their phone. Not only is more information displayed on the screen, but it can act as a grab and go second monitor as they bounce between meetings and tasks throughout the day.
Hopefully this breakdown of the different contact center use cases for a mobile WFM app by agents and supervisors was helpful. While the experience is different, it's clear that an app is a modern approach to engage everyone effectively while still focusing on productivity.