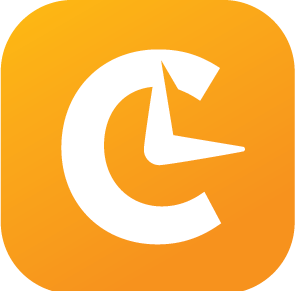 Simply put, pretty much everyone has had a terrible software experience at some point in their life. Whether it was a turn of the century piece of software for work or college, or more recently a clunky mobile app, the feeling of using a poorly built software solution is cumbersome and confusing.
Even worse, a consistently bad software experience in a professional setting is demoralizing. It becomes a point of frustration internally and decreases employee morale. This is a key reason why ease of use should be a top priority for any software you interact with regularly, and especially for your workforce management (WFM) software.
Here are a few reasons why ease of use is so important to WFM software and the impact having technology that makes sense can have on your contact center team.
An easy to use WFM software solution can help retain high quality analysts and schedulers – Software that's easy to understand and navigate is naturally more important for power users of the technology. In the WFM industry, it's often the analyst and schedulers who spend the most time interacting with the software. If their daily experience working for hours in a WFM software solution is difficult and frustrating, they are likely making some mistakes and may even be exploring other career opportunities. To keep the best analysts and schedulers, an easy to use WFM software solution is essential. A modern software approach with a clean user interface and logical features is an important driver to the success and retention of employees who use this technology the most.
WFM software that is easy to use also helps with agent retention – Sophisticated WFM software helps with more than just keeping analysts and schedulers happy. Now that these solutions also power agent portal technology, streamlining the experience of how agents use the software matters as well. Leveraging WFM software that is straightforward and easy to use helps in creating more efficient agent interactions. After all, if it's easy for an agent to check their schedule or time off requests through a modern agent portal, they often will check there first instead of heading directly to their supervisor or another team member for the information. A streamlined approach with this technology goes a long way in keeping agents informed and their morale high.
| | |
| --- | --- |
| | |
Working within WFM software where ease of use is a priority means reduced training time – One of the worst tasks when starting a new role is the required training sessions. You're ready to dive in headfirst and make a difference, but first you need to sit through hours or even days of training. What if the entire training process was a lot easier because of how quickly you could learn the technology? With easy to use workforce management software, you can cut out a significant portion of training for an agent, analyst, or supervisor because all the features and functionality are right where they need to be. Admins and power users for the software will naturally require more hours of training, but for the average user the training time is noticeably reduced.
In short, ease of use should be a high priority for your WFM software solution because it impacts everyone who works within the technology. WFM analysts, agents, and more will have a better experience working in a software solution that has been well thought out and makes sense. Choose technology that simplifies and empowers productive work to see employees smiling more and making less mistakes.