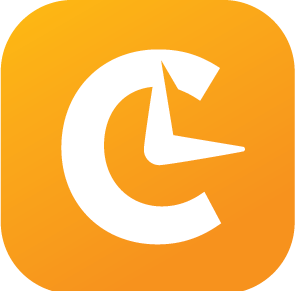 Working for a utilities company means supporting the backbone of the economy. With the number of utilities employees in the U.S. approaching 700,000 and rising, it should come as no surprise that companies are looking for innovative ways to navigate this complex industry.
One of the recent evolutions in the way utilities companies work relates to how streamlined and efficient communication has become. Most field employees now utilize smart devices for their work so they can communicate with other areas of the business. This shift may seem obvious, but it has created some interesting changes. One of the main differences is how the field team works with the utilities contact center for staffing and communication. Before the two departments communicated infrequently. But over the past decade they have become reliant on each other to resolve customer issues. Here are a few ways workforce management (WFM) software built for contact centers helps to improve the way the utilities industry operates.
Getting agent forecasts right is essential for utilities companies – Not having enough agents on staff to meet the contact volume is a problem for both customers of a utilities company and their field teams. It can delay work and result in field employees waiting for a job assignment or a response to an urgent question. Because of this, WFM software with modern forecasting capabilities can make all the difference. This technology leverages several historical data sources to quickly create a forecast that ensures agent counts are at or near the right levels on most days.
Agents are the liaison between customers and the field team – The role of a contact center agent for a utilities company has never been more important. Thanks to advancements in technology, they can now be the point person for both the customer and the field employee. Their role is sometimes the person who books a job for a field employee while also managing customer expectations. Because of this, WFM software can help ensure contact centers have relevant agents at their desks when the field team is working. Agent adherence is a modern solution for tracking what an agent is doing in real-time – whether they are on break, in training, or assisting a customer – and a WFM analyst can closely monitor the status of each agent. This solution helps to ensure an agent is ready and available to help when a field team is at work for one of their customers.
More utilities contact centers are going remote – To better support the field teams and to work expanded hours more effectively, many contact centers in the utilities industry have adopted a remote work model. WFM software is an ideal solution for supporting this type of work because of the capabilities it provides to unite remote teams and improve efficiency. From a built-in communications framework to integrations with popular technologies like Slack and Microsoft Teams, it's a solution created for streamlining remote work. The technology also makes it easier for a WFM analyst to staff up and down based on contact volume. Automated schedule adjustment plans (ASAP) can be leveraged so shift changes are sent to relevant agents quickly. And, because they are working remotely, there is no commuting delay before an agent can get started on a shift.
| | |
| --- | --- |
| | |
To summarize, contact center WFM software has a positive impact on the utilities industry because it enables companies to improve communication and efficiency throughout their entire operation. Strengthening the way contact center agents and field teams work together is a win-win for both groups.