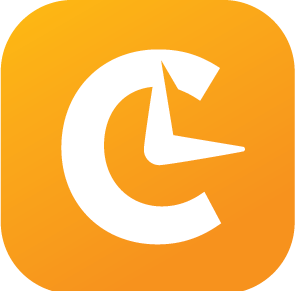 It's been a long journey but there appears to be a light at the end of the tunnel when it comes to COVID and U.S. contact center work. Given the close proximity of many agents within offices and the stationary nature of their work, centers have been significantly impacted by COVID over the past couple years.
However, now that COVID appears to be on the way out, contact centers are in the process of adjusting to how and where agents work. One solution that is a "must have" to create a new and efficient work environment is workforce management (WFM) software. Here are a few of the top ways contact centers are utilizing this technology in a post-COVID world.
WFM software is built to support hybrid work – One of the biggest changes from COVID relates to where agents work. According to a study by Zogby Analytics via GetVOIP, 54% of contact centers will operate in a hybrid model in 2022. Simply put, COVID has changed agent expectations and made staffing a contact center more complex. An Excel spreadsheet will no longer do the job. Because of this new approach to work, WFM software is being used to mix and match shift types depending on the day or agent preferences. Some agents want to work long hours and fewer days, while others prefer split shifts throughout the week. A modern WFM software solution can be customized to meet the unique needs of your contact center agents while also generating an accurate forecast and schedule in minutes.
Time to return forecasts and schedules back to normal – Speaking of creating forecasts and schedules, WFM analysts are especially excited about one thing in particular now that COVID is in the rear-view mirror. Fewer call outs and shift adjustments! This means a schedule will be altered less, and for some centers there will no longer be a need to have agents "in wait" to replace COVID call outs. Some contact centers may have also taken the time to cross-train agents on different channels because of the challenges presented by COVID. As a result of this tactic, some WFM analysts have even more options when staffing than in the past. WFM software is great for tracking how agent skills have changed and is an important solution for keeping up on attendance, adherence, and more as agent volume gets back to normal.
Empower agents to monitor themselves – While adherence information is essential to a contact center, it doesn't mean every agent should feel like someone is looking over their shoulder at all times. This is especially true for good agents who have proven during COVID that they can get their job done with minimal supervision. Instead, provide contact center adherence information to all agents via a mobile app and agent portal so your agents can self-correct any attendance issues. This strategy can be very successful with agents working at home where a supervisor can't monitor them directly. COVID was a difficult time for many contact centers and trust needed to be built between management and agents. Continue to keep trusting agents now that COVID is more or less coming to an end.
| | |
| --- | --- |
| | |
Track and manage agent time off efficiently – Now that COVID restrictions have been lessened or lifted entirely in many U.S. cities, some agents are looking to take a well-deserved vacation and get out of town. To streamline this process, utilize the time off management capabilities within WFM software. It's a way for agents to see in real-time if a PTO request is likely to be approved before they ask for the days off. If you have a lot of agents looking to get away in the summer or over the holidays, WFM software can also facilitate a time off bidding process. This creates a structure bidding area where specific groups can bid first and ensures relevant agents have a chance at using their PTO on popular days.
To summarize, modern WFM software solutions help contact centers in a post-COVID world by making the workday easier for everyone involved. It's a solution built to help centers streamline operations and even grow into a hybrid working model. Things will never be the same after COVID, but technology like WFM software can help contact centers move forward in a positive direction.