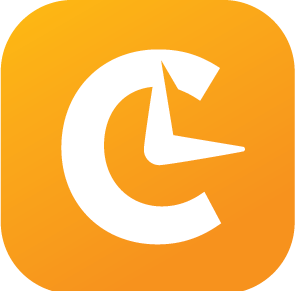 Even the best contact center workforce management (WFM) strategies can fail without the right supervisors in place to ensure their success with the agent workforce. Here are 7 reasons why contact center supervisors can make or break a WFM strategy.
1) A supervisor has unique information about agents – Why do certain agents avoid Friday shifts? Why does a specific group of agents struggle with email support? Personal information like this and more can explain so much about workforce management trends. A knowledgeable contact center supervisor will know the tendencies and trends of their agents and be ready to provide explanations to help solve specific WFM issues.
2) They can correct an error before it reaches a WFM admin – Even with the best WFM software you can't expect all agents to understand everything that the technology is capable of. And, while a WFM analyst will provide training, a supervisor is who agents will ask first when they get confused. From time off requests to schedule changes, a good supervisor has the knowledge to walk agents step-by-step through multiple processes so the creation of a problem within their WFM system is avoided.
3) A supervisor can help drive mobile app usage – It's no secret that a mobile WFM app is very powerful within contact centers. However, their effectiveness can be diminished if supervisors don't promote their usage. While a supervisor can take phone calls when an agent is running late, it's far from an optimized process. Instead, a supervisor who will only permit late check in requests that come through the app reduces the overall workload for everyone. This requirement for such as essential task helps to ensure agents have downloaded the app are utilizing it, hopefully for more than just basic functionality.
| | |
| --- | --- |
| | |
4) They make certain training will not impact WFM efforts – A good supervisor within a contact center gets the big picture and understands how their efforts impact workforce management. For example, they will avoid pulling too many agents with the same skills off the floor at the same time for impromptu training or other tasks. Instead, they will space out work-related events, even it means conducting multiple sessions, to avoid an artificial skill shortage that unnecessarily raises concern for a WFM analyst.
5) A supervisor knows what drives agent adherence – A good supervisor knows what motivates each agent. Some agents work harder the day before they get paid, while others may have their morale tied to their home life. Every agent out of adherence for extended periods of time has a reason. It's the job of a supervisor to treat each agent with respect and devise an individual solution that will help the agent get back on track.
6) They can improve schedule bidding participation – Implementing schedule bidding can be a hit within a contact center. However, putting the schedule creation power in the hands of agents doesn't always end up with perfect or timely results. A WFM analyst can ask supervisors for help if they are noticing low participation in a round of schedule bidding. A supervisor can dedicate specific blocks of time, such as 10 minutes at the start of a shift, for agent bidding to help finish up the process for a WFM admin.
7) They can use WFM reporting to motivate agents – Reporting within WFM software provides powerful information that a skilled supervisor can utilize to improve the performance of their agents. Staffing and attendance data can be structured in a quick brief or presentation to either motivate agents to do better or to keep team morale high. It also provides indisputable metrics for awarding individual agent incentives or rewards without displaying favoritism. A supervisor plays a key role in effectively sharing the efforts of a WFM analyst with the greater contact center team.
Hopefully this short list of why a contact center supervisor can make or break a WFM strategy was helpful. This role is important to a contact center because their connection with agents helps to provide a qualitative perspective to explain some of the quantitative efforts of a WFM analyst.