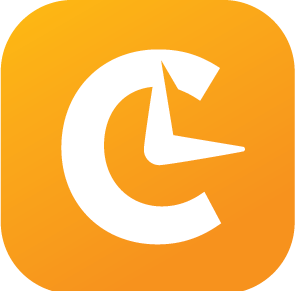 Creating contact centers schedules in the months of November and December is often more complex than the rest of the year. Customer interaction volume is up, which means more agents are required to meet the needs of customers across all channels. It's not an easy time of year for many contact center and workforce management professionals.
To make this holiday season a success within your contact center, here are six scheduling tips to consider for improving both customer and agent satisfaction.
1) Define an agent bonus for completing the holiday season – Not providing a cash bonus to contact center agents for working the entire holiday season puts you at a hiring disadvantage. Do research to ensure the bonus you are offering is competitive for your industry. If it makes sense, you can provide some of the bonus a week or two into the holiday season to help agents with any gift needs they may have. However, many contact centers wait until near the end of the holiday season to provide the bonus.
2) Closely evaluate historical holiday data – Put any and all performance metrics from previous holiday months to work when creating forecasts and schedules. It will help improve your accuracy in these areas and some workforce management (WFM) software solutions will take historical information into consideration automatically when a forecast or schedule is created. Loading this information into your WFM software can be as simple as importing Excel files.
3) Add seasonal staff based on work preferences – Once you have a better picture of what the contact volume will likely be over the holiday season, it's time to add seasonal staff as needed. The labor pool is unique over the holiday months as prospective employees may be looking to add a second job temporarily to make extra money. Regardless of the reason, an important factor in hiring seasonal staff is ensuring that their shift and channel preference meets your needs. Don't try to schedule a temporary agent who prefers morning phone work into an evening chat shift. WFM software can keep track of agent preferences to ensure this doesn't happen.
4) Act sooner than later with intraday changes – More agents scheduled means more absenteeism. When this occurs, it's important for a WFM analyst to move quickly during the holiday months to fill in the gaps. The best way to proceed in these situations is to utilize the intraday management features within your WFM software solution. In just a few clicks, a notification can be sent to the mobile phones of all eligible agents that a shift is now open. An agent can then claim the shift in a single tap and see the new shift on their personal schedule.
| | |
| --- | --- |
| | |
5) Implement split shifts to keep agents fresh – One concern within the contact center during the holiday season is agent burnout. Contact volume is up and there are several new colleagues, both of which can create an unstable and stressful working environment. A tactic to combat these issues is implementing a scheduling concept known as split shifts. This concept enables an agent to work a few hours in the morning, have a break in the middle of the day, and then work a few hours again in the evening. While this style of work may not be for everyone, it can be a welcome alternative for some agents, especially those who work from home or have young children.
6) Provide incentives for accepting specific shifts – Especially during the end of the holiday season, some shifts can be difficult to fill. To get agents scheduled and helping customers, a small incentive can go a long way. Whether it's free lunch during the final holiday week or a gift card as a personal thank you for taking on a specific shift, there are several ways to give back to your agents. When the holiday season winds down, it's important to show your appreciation to hard working agents in different ways. Incentives can also be effective in reducing the amount of time off requests.
If there is one overarching theme around scheduling agents during the holiday season, it's to emphasize respect and kindness towards your agents. Take the extra steps to get schedules right the first time and provide agents with both rewards and shift flexibility. Going above and beyond for your agents will result in them doing the same for you and your customers during this busy part of the year.