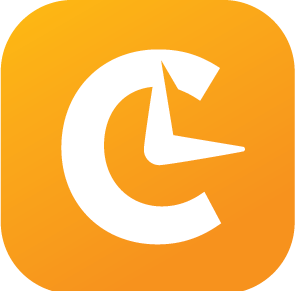 Measuring the overall customer experience through metrics such as a customer satisfaction score (CSAT) or a net promoter score (NPS) has become a common practice for businesses. Yet, despite the evolution of customer feedback and the emphasis placed on these scores, many companies still use the term "call center" to describe where most of their customer interactions happen.
Does it make sense to still think of it as solely the call center experience? Or have customer interactions moved beyond an occasional call with an agent? Let's compare call center versus contact center under the lens of the overall customer experience to find out.
Call center customer experiences of the past
Years ago, a call center experience was a straightforward process. A customer would call in with a question and be placed on hold. This was the norm, not an exception, and they could be on hold for 5 or 50 minutes depending on the current agent forecasting accuracy within the call center. They would eventually talk to someone who would ask the customer for all their information. After getting everything, they would be able to decide whether they could help or not. If they couldn't, it was time to hand the customer off to a different agent. And the customer would repeat the same information again to the second agent. This cycle continued until the customer got an answer to their question or they gave up in frustration.
In hindsight, this was a terrible experience for everyone, and both customers and agents are glad this is now a rare scenario.
Call center customer experiences of the present
A traditional call center experience has definitely changed for the better. However, customer frustration is now usually created before they even pick up the phone and not during the call. The poor call center experiences of the past have left a negative perception, maybe on a subconscious level, when it comes to speaking with agents. As a result, some customers now look to any other means possible before reaching out via phone call to resolve their question. They look at online information and sometimes will try email or chat support first. But when they do need to call in, the experience has improved. Call centers can now quickly staff up and down to meet volume thanks to modern workforce management (WFM) software. This means shorter hold times, and WFM software also works with a call distribution system to ensure agents with different skills are answering calls. It's a solution that saves money internally, reduces agent handoffs, and creates a better customer experience.
While the call center experience has improved, the shift is also primarily because a stand-alone call center is now rare. Instead, the "contact center" has emerged in its place, where agents trained on multiple channels are also able to help customers through chat and email.
What does a call center customer experience look like in the future?
The trend of the contact center overtaking the call center will continue. This change is especially being driven by the fact that a large majority of people are tied to their smartphone throughout the day. It's created an expectation where information is just a few swipes and taps away and a phone call is often a last resort. As a result, the customer experience of the future will be centered around a contact center where agents have the work flexibility to keep up with the demands of modern conversations. One way contact centers empower agents in this way is through a mobile WFM app. It's a solution which greatly improves the way agents are involved with both the scheduling and communication processes. Minimal to no hold times across both phone and chat are now expected, and it's up to a contact center to always have staff to keep these times low while also not wasting money by overstaffing. Pairing a mobile WFM app with a remote team is an excellent combination for staffing up and down quickly to meet demand. If contact centers aren't smart with their staffing strategies they suffer the consequences with bad online reviews, going over budget, or a dip in important customer satisfaction metrics.
| | |
| --- | --- |
| | |
So… is the term "call center" still relevant?
Even though the term is still used from time to time, mainly because old habits die hard, it is no longer an accurate representation of how modern companies are helping customers. Contact center is a better phrase and more encompassing of modern customer conversations, but even then so much of the support experience has moved to a point where actually contacting the company is the second or third preferred option.
There will always be a need for companies to have agents who are available to help customers, and as long as this exists, a term will be needed to describe this group of employees. Seeing as fully automated customer support isn't happening anytime soon, it's safe to say contact center is the best term we have right now.