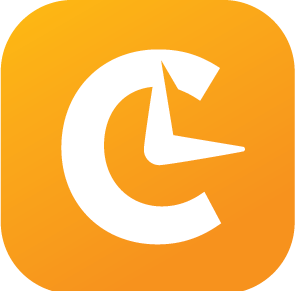 For contact centers, keeping agents engaged with the scheduling process has increased in importance. This is especially true with the rise of remote agents. Technologies and lifestyles have changed agent expectations, and instead of being given a rigid schedule and a performance report every week, they are looking for real-time flexibility and information.
To meet these changing needs, contact centers are deploying sophisticated agent portal solutions. But how exactly does an agent portal boost engagement and morale? Here are a few ways…
Agents have more schedule control and visibility via a portal – In the past, altering an agent's schedule often ran through a supervisor and making changes to it was more of a manual endeavor. With an agent portal, this entire process is now automated and streamlined. Agents can view their schedule in real-time and make changes that include immediately accepting or declining overtime requests. Having a fluid schedule that can be accessed and modified at any time, with these changes flowing directly into a workforce management (WFM) software system, makes a big difference in creating an engaged workforce.
Agents can receive notifications on preferred channels – With agents having instant schedule access, it's also important they learn about schedule changes using channels that they actually interact with. After all, if an agent never sees an overtime request because it arrives via email on a weekend, it's a problem for both the agent and the contact center. Through a workforce management portal, each agent can set up their own notifications to meet their communication habits. For example, if an agent wants to learn about overtime opportunities on their phone, they can install a mobile WFM app that provides a notification when a shift becomes available.
| | |
| --- | --- |
| | |
A portal enables agents to view their own adherence – At the end of the day, most agents want to do a good job. They want to show up to work on time and help customers solve their problems. Enabling WFM adherence information so it's provided in real-time to each individual agent through a portal is a great way to boost engagement without having long conversations. This information gives direct visibility into how agents are performing so that they can correct their own bad habits. If a specific agent notices they can do a better job with adherence in the morning compared to when they work an evening shift, they can request morning shifts to avoid working later in the day.
Schedule bidding matches shifts with agent lifestyle – Last but not least, one of the best ways a sophisticated agent portal boosts engagement is by enabling shift bidding. For this process, a WFM analyst creates a set number of shifts within WFM software for all agents to evaluate and bid on. Once the timeframe for bidding is over, each agent will get a schedule assigned to them based on the bidding criteria (such as seniority and skills). This lines up well with the example cited earlier about the agent who has better adherence in the morning. With shift bidding, they can bid on primarily morning shifts to meet their needs and desired productivity.
To summarize, an agent portal increases engagement because it creates opportunities for agents to be involved with their schedule and overall performance. Sharing the right information and creating interactive experiences is ideal for keeping agents happy and meeting their needs.