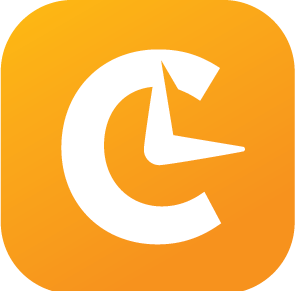 If the 2010s were all about the customer experience (CX), the 2020s are shaping up to be the decade where the agent experience (AX) really becomes a factor in the equation for contact centers.
Defined as a summary of their overall experience being a contact center agent – including work performance, compensation, and mental health – the value in keeping agents happy and motivated has never been higher.
The reasoning behind the shift in focus to both the customer and the agent is due to the sudden rise in both difficulty and stress when it comes to their contact center work. The job has simply become more difficult. 63% of agents in a survey from BenchmarkPortal said customer queries were getting more complex than in previous years. In addition, with chat and self-service technology continuing to evolve, the level of complexity will likely continue to increase.
This increasing difficulty leads to frustration and eventually agents resigning or moving to a different role within the team. Agent churn is getting higher, with recent research from Five9 stating that 47% of respondents have employee retention as their top contact center challenge.
All of this can be summed up by saying AX matters more than ever. Below are a few ways to improve how an agent functions within a contact center so they can feel better about their job and helping customers.
HOW TO IMPROVE THE AGENT EXPERIENCE
Schedule agents to work channels that make sense – Not every agent is going to thrive on any channel they work. Some will be better on the phone, others on email or chat. What matters the most is ensuring each agent is working on channels which make sense for them. Skills such as channel proficiency can be tracked within workforce management (WFM) software to ensure an agent is never scheduled for a shift that falls out of their expertise.
Build out knowledge management to meet needs – A common sign of a bad AX includes outdated and unusable documentation. When agents can't navigate resources to find answers, it often means putting a customer on hold and asking a colleague or supervisor how to respond. When this happens, the conversation turns into both a bad AX and CX. Accurate and concise documentation, especially for remote teams, is essential to building agent confidence and improving overall agent morale.
Encourage internal training and knowledge sharing – Not everything an agent needs to know can be found in a handbook. Whether online or in person, training and knowledge sharing within a team is a valuable component of any successful contact center. It doesn't always have to fall on the shoulders of a trainer or supervisor either. A small group of agents can be tasked to learn about a topic and teach their colleagues. Sometimes teaching is the best way to learn!
Analyze internal data and adjust staffing accordingly - According to the same Five9 study referenced earlier, 65% of contact centers have increased their focus on metrics to improve agent productivity and retention. This can range from customer-centric metrics like feedback scores to WFM software data around adherence. The key here is to not rely too much on a single metric or data source and to also use facts for praise, even more so than for punishment. Using data to drive agent rewards and incentives can be a powerful solution to improve the AX within your contact center.
To summarize, improving contact center agent experience matters more than ever for contact centers because it is directly linked to the CX. Unhappy agents lead to unhappy customers. Take the steps to improve your AX so agents feel knowledgeable and ready to help customers to the best of their ability.