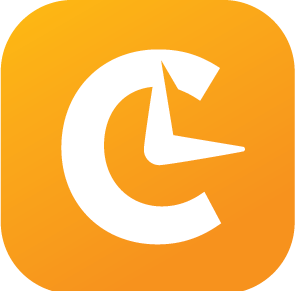 If you have worked in the customer service industry, then you know workforce management software is a proven technology that's been around for over three decades. As the technology has matured, the majority of legacy providers have proven they can adequately forecast, schedule, track adherence, and offer intraday management. However, with the newest release of Community WFM, the Workforce Management Software Group (WFMSG) has taken a leap forward and introduced a set of features that will create new standards for WFM technologies going forward.
Designed by industry experts, Community WFM enables organizations to maximize resource productivity, deliver consistent customer service, and control payroll related expenses. Below are some of the capabilities featured in the latest software release. Community WFM eclipses many of today's legacy WFM technologies by automating communications and processes that are not currently tapped by the legacy providers.
Multiple levels of Two-Way Communications

– Employees can communicate with each other through a multi-channel communication framework, including an agent mobile app, SMS text messages, email, desktop pop up messages, and secure memos.
Automated Schedule Attendance Monitor (ASAM)

- ASAM provides an automated and streamlined approach to track agent arrival and attendance. From the dashboard supervisors can determine agent attendance status including expected arrival time.
Automated Schedule Adjustment Plans (ASAP)

- With this toolkit analysts can create and save strategies for dealing with unexpected increases or decreases in contact volume.
Data Targeting

– Flexible data export capabilities allows users to readily integrate with external databases such as common payroll systems to quickly and economically create custom reports and devise new applications.
Workforce management systems have a well-deserved reputation for complexity. Consequently, even in the very large contact centers only a handful of highly trained personnel can manage the software. Community's software is easy to learn and easy-to-use. Lastly, Community's Data Targeting module coupled with industry-standard SQL database software and intuitive dashboard commands makes it possible for contact center personnel to build third-party integrations and custom reports using only its internal staff.
Since its inception, the Community WFM solution has excelled in making workforce management easy and even fun. This latest generation continues to simplify scheduling and forecasting in highly dynamic contact center environments and adds even more value by automating response strategies and, through its open design, substantially reducing the time and cost of integrating with related enterprise applications such as human resources and payroll. So, if you're looking to improve workforce agility and deliver accurate schedules with precision, check out WFMSG latest software!
About Pelorus Associates
Dick Bucci is Founder and Principal of Pelorus Associates where he specializes in contact center technologies. Dick has authored fourteen in-depth market research reports on workforce optimization applications and numerous articles and white papers. Prior to founding Pelorus Associates he was a senior sales and marketing executive with leading telecommunications vendors and value added resellers. Dick has over 30 years of experience in telecommunications and is one of the most widely published and widely quoted analysts in the contact center industry.