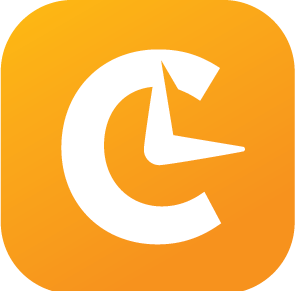 QUESTION: What do Shaun White, Chloe Kim, Red Gerard, Mikaela Shiffrin, and Jamie Anderson all have in common, other than winning gold at the Olympics in Seoul?
Give up?
The ANSWER: Technology, social media, communication and collaboration.
These Olympians, even though they are a mix of generations, are tied to their smart phones non-stop – just follow them this week on Twitter, Snapchat, Instagram and Facebook. They are constantly connecting to and collaborating with their fans and their friends. They document their every move through character counts and photos. And they do it all with their earbuds stuck in their ears, playing their Pandora and Spotify playlist as they compete for their country and deliver gold medal performances.
These Olympians range in age from 17 -31, GEN Z to Millennials. The way they communicate, collaborate and even celebrate is changing from the way the old guard used to do it. Think about it, the old guard celebrated on TV, completed a few interviews and saw their picture on a box of Wheaties. Today – they still do all that, but before the interviews, they have already tweeted out to their fan base a picture of them with the medal around their neck and those fans have already congratulated them directly.
What does this change in the way these generations communicate mean to the contact center?
This is the future of our customer-base. This is how they expect to communicate, and we must be prepared to meet them where they are. And, like these Olympians, we must have the resiliency to change the way we talk, implement new processes and enable the right technology.
As expectations continue to evolve with people, process, technology and strategy, so must terms, acronyms and even the English language. First let me clarify the acronyms. As you probably know, WFM is Workforce Management; WFO is Workforce Optimization. And recently, Gartner redefined WFO as WEM, which is now Workforce Engagement. Confused yet? What's the difference you ask and more importantly why does it matter?
Let's start with Gartner's definition of workforce engagement:
For years Gartner defined Workforce optimization (WFO) solutions as complementary functions designed to improve the performance of customer engagement centers by means of optimized deployment of appropriately trained and motivated agents. These functions range from ones for recruitment and scheduling to ones for evaluation and training. By adding intelligence to each function, everything from recruitment to scheduling to training can be optimized. Key functional domains include: strategic planning, recruitment, workforce management (WFM), including intraday optimization call recording and quality management (QM), coaching and e-learning, performance management (PM), surveying — focused on capturing operational and agent performance information, interaction analytics — audio and text analytics, combined with screen analytics, emotion detection and associated operational call data.
Workforce engagement management (WEM) solutions expand on the already mature workforce optimization (WFO) market by also accommodating technologies that help drive employee engagement within the customer engagement center.
Lastly, Workforce management (WFM) applications are spreadsheets or robust applications that allow you to staff and forecast the necessary resources (agents, customer service professionals) needed to answer calls, handle chats, emails, social media and back office operations. Unfortunately, the term workforce management much like quality assurance is viewed as "Big Brother". As quite a few movies are going through a reboot (HellBoy, The Karate Kid), so must our industry terms and of course the acronyms. I will declare and put my twist on WFM that has started to and needs to evolve to WEM.
Why WEM?
With the ever-changing generations in the contact center, not only today's Millennials expectations and needs are different, wait until GEN Z starts to be part of your contact center. The old days of a command center dictating schedules, determining when you are going to lunch and having to call in to let them know you are sick (unplanned leave) must evolve. The new workforce wants and expects the following:
Mobile, mobile and mobile
Transparency
A voice in the decision-making process
Recognition through gamification
The right tools at the right time
Work-life balance
As you can see from the "new" workforce demands, WEM elevates the strategic importance of having a collaboration and engagement approach to workforce management.
Let's discuss item #1 in a bit more detail. Engaging your workforce through mobile applications especially through your WFM = WEM solution is not a nice to have but a standard feature that is intuitive and easy to use. Majority of the Millennials and GEN Z are born digital – usually having a laptop, tablet and mobile device attached to their body – especially mobile phones. To evolve your command center within the contact center to an engagement center, provide functionality but not limited to:
Viewing schedules
Request time-off
Receive notifications to accept or decline overtime and/or fill shortages in staffing schedules
View key performance indicators (KPIs)
Communicate unplanned late arrival
Communicate that you are sick
A few key factors in leveraging the above features and expected functionality are transparent communication and collaboration. Two-way and transparent communication is important with all generations who work with you in the contact center.
Check out another article on the importance of Engaged Employees in the October 2017 issue of Contact Center Pipeline written by Roger Woolley titled Engaged Employees = Happy Customers.
Having been both an industry practitioner and a vendor, I remain focused on what is important to the end-user, customer/clients. As leaders we must serve the needs of our employees not the other way around. If you have any questions and/or need advice, please send me an email to lee.roger2@gmail.com.
Stay tune for the next blog as I discuss "communication is only as successful as collaboration."
Until next time…
About the Author
Roger Lee has more than 20 years combined experience in finance, operations and services management and quality. Roger has held several leadership positions and been characterized as an "other-centered leader" who fosters a transparent environment with an emphasis on engaging and actively listening to all staff and customers. He believes that finding ways to improve the customer experience is essential – and the responsibility for improvement spans the enterprise.
He has been featured in global industry publications including Contact Center World, Customer Interaction Solutions, Call Center Network Group (CCNG), Contact Center Pipeline, Call Center Magazine, Call Centre Helper, Australia Internet Retailing, and CMO Australia.