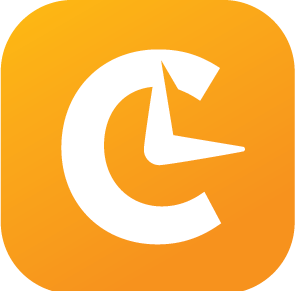 If you have not yet heard of the Workforce Management Software Group, Inc. (WFMSG) it is likely you will come across their Community workforce management solution in the very near future. And you may not even know it when you do! After spending nearly a decade largely under the radar, this now well established provider has emerged as an innovative and significant player that is reshaping the definition of workforce management and the workforce optimization landscape.
Company Profile
Founded: 2006, Privately Held
Corporate Offices: Plano, TX
Product: Community Workforce Management
Industries Served: Financial, Insurance, Utilities, Technology, Retail, BPO's, Healthcare, Federal, District & Local Government Agencies
Number of Installed Customers: 100
Compatible ACD's: Approximately 20 different manufacturers including: AVAYA, CISCO, EICC, Interactive Intelligence, Mitel, ShoreTel etc.
Markets Served: North America, Near Shore, EU
Target Market: 25 - 5000 Agents
Product Licensing Model: Buy or Subscribe
Company Background & Strategy
The primary reason for WFMSG's explosive growth, 140 % year over year, is modern product design featuring true ease of use coupled with a unique distribution strategy. Their product is bundled with eight well established technology providers within the contact center space. These include quality monitoring and recording companies, as well as, a global ACD provider. Community is often white labeled, one reason you may not have been previously aware of the company. All of the Community resellers are well established and have a substantial installed base in need of WFM technology. In every case, each of the Community resellers supports their own distribution network which further extends WFMSG's reach into the broader market.
Another reason for the Company's consistent growth and success is their deep understanding of workforce management systems and practices going back nearly 25 years. WFMSG began as a consultancy focused exclusively on workforce management systems and practices. Their personnel average nearly 20 years of workforce management experience across all product lines. This perspective on the needs of contact centers and thorough knowledge of legacy technologies has led to some true innovation within their Community product and a unique deployment methodology which they call the "Steps-to-Success" deployment model. Highly consultative in nature, this approach accelerates adoption and takes clients into production using a best practices model. Steps-to-Success wizards and multi-media training videos are embedded within the Community software. The end results are highly effective deployments and satisfied customers.
About Community WFM
Based on familiar Microsoft Architecture the Community WFM solution is browser neutral and supports full virtualization for private cloud deployments. Depending on the ACD manufacturer a fully hosted service is also available. A true cloud offering is on the near term product roadmap. The solution is highly scalable from 25 to 5000 agents and beyond and supports high availability and secure https environments. The product is licensed by named scheduled agent and is delivered with four tightly integrated and configurable desktop portals. Community also features an Agent Mobile App, Community Everywhere, for iOS and Android operating systems.
The system is available via a traditional CAPEX purchase or on a subscription basis (OPEX). Community integrates with over 20 ACD manufacturers making it one of the most broadly compatible WFM solutions on the market. This flexibility is another reason for its appeal to WFMSG's growing reseller network and contact center executives. Community can be readily extended to integrate with CRM, HR and payroll applications. The product is delivered all inclusively with some minor exceptions and clients may adopt single site, multi-site, virtual site and virtual agent strategies on-demand the day the product is installed – and all for no additional licensing or professional services fees. All upgrades are covered under WFMSG's standard Software Assurance program.
Some of Community's unique features are:
Five different modeling engines for staff planning
Use of agent photos when reporting
Schedule optimization wizards
An interactive, color coded shift bidding mechanism
Rich agent portal that also features a virtual agent shift swap board
Targeted streaming messages
Optional communications channel management
Delivering Innovation
While the WFMSG organization is rapidly expanding, the Company is still small enough to maintain close and ongoing relationships with their customers. Good ideas from the field quickly find their way to the product management team. From there, an assessment is made about the practicality and marketability of the new feature. If management green lights the idea, prototypes are quickly developed and field tested with actual customers. A good example of this customer driven design is the development of ASAP (Automated Schedule Adjustment Plans). Customers expressed their frustration with the difficulty of reacting to sudden and unanticipated changes in call volume or resources. ASAP serves as a two-way notification gateway that facilitates communication between all contact center personnel enabling almost instantaneous realignment of contact center resources. ASAP may even serve as a built in emergency management system. Managers and analysts can broadcast messages on any one or any combination of the channels within the ASAP framework.
For example, if a need arrives for the re-alignment of agent resources, the center can quickly add, remove or refine their staff based on current conditions using eight categories of reusable strategies. An opt-in solicitation can be presented to targeted groups of agents via desktop pop-up, carrier independent text messaging, or to agent smart phones using the Community Everywhere™ mobile app. With a simple "click" or a code entry the agent can accept or decline an offer for over or undertime. Community will then update the agents' schedules automatically. Depending on which channel the agent responded on, those agents will receive a confirmation that they have accepted that offer and their schedule has been changed accordingly. Analysts can now execute an unlimited number of condition based strategies resulting in hundreds of schedule changes and communicate those to the agents in one single motion and in just a few minutes. It is a powerful blend of technologies that for the first time in the industry, automates the intraday change management process enabling impact resistant service level delivery, increased agent productivity and more agile opportunity cost control. We believe this particular functionality will become a new standard for all WFM and WFO systems in the future.
WFMSG is Best-of-breed
With over our 10 years of monitoring the WFM vendor space, Pelorus has observed the industry's strong migration toward the workforce optimization concept and significant industry consolidation. There are benefits to relying on a single vendor for multiple applications but there also downsides. WFMSG is among a small group of vendors that specialize in workforce management. There are obvious advantages to maintaining domain expertise and a technology focus on one discipline, as illustrated by the success of WFMSG and the unique set of benefits available to the users of their Community solution.
About Pelorus Associates
Pelorus Associates is a consultancy that specializes in contact center technology and best practices. We have published 14 comprehensive reports on the state of the industry, co-authored two books on best practices, and published dozens of articles and blog posts. Our clients include virtually all of the major producers of interaction recording and workforce management solutions. In our opinion, WFMSG brings to the table an exceptional combination of products and services that merit the consideration of contact centers seeking to invest in workforce management for the first time or replace legacy systems that are no longer adequate to support today's multi-skill and multichannel customer care environment.
Dick Bucci, Founder and Chief Analyst